Former FINRG label manager Substanced taking a step back from Freeform but remains productive as always in the studio under his promising Drum'n Bass & Neurofunk alias Oakly and his brand new label Breaking Point DNB.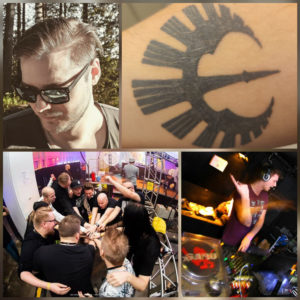 Janne comments the decision on his Substanced fb page:
"Like you have probably noticed, I haven't been so active with Substanced or FINRG lately. The truth is I was so burnt out with freeform and FINRG stuff that I just couldn't do it anymore. I didn't find it fun or challenging anymore, the passion was gone.
I've made some really good friends through freeform and have awesome memories from events all around the world I'll never forget. But it is time to move on.
Luckily I found my passion for music again with drum & bass and I'm 100% focusing on it from now on. I put up a new label with my dnb friends called Breaking Point. That means I will not be in FINRG management in the future. This is my own decision and there's no any kind of drama behind it. I just don't feel like it anymore.
The happy news are that I know FINRG will be in good hands. I can't tell you much more yet but, there's lots of stuff coming up I'm pretty sure you will be excited for. Just wait for it!
I've been turning some freeform gigs down lately because I wasn't really feeling it. Next year, 2022, is the 15th year of Substanced and it is a great chance to "go out with a bang" . That's why I'm taking my last Substanced bookings next year. If you want to book me, 2022 is your last chance!
There will be still some Substanced releases before I quit, but after that… Well the time will tell I guess. If you want to follow my musical journey in the future too, give Oakly a follow!
Thank you everyone who supported me, listened my music, released my music and booked me for your events. I'm forever grateful for these years with you."
Love
Janne / Substanced
So be sure to follow the endeavors of Oakly and his dnb gang of Breaking Point DNB!
Breaking Point on Soundcloud
Oakly on Soundcloud