Decion is hosting his D&J event with his wife
Lady D
at Tampere underground. Definitely something to look out for as lineup features a major freeform act from none other than Greg Peaks & Aeon & Solution from ILHB / FutureProof / Teslatracks!
Care for an invite? Send message through our
contact
page to ask invite directly from Decion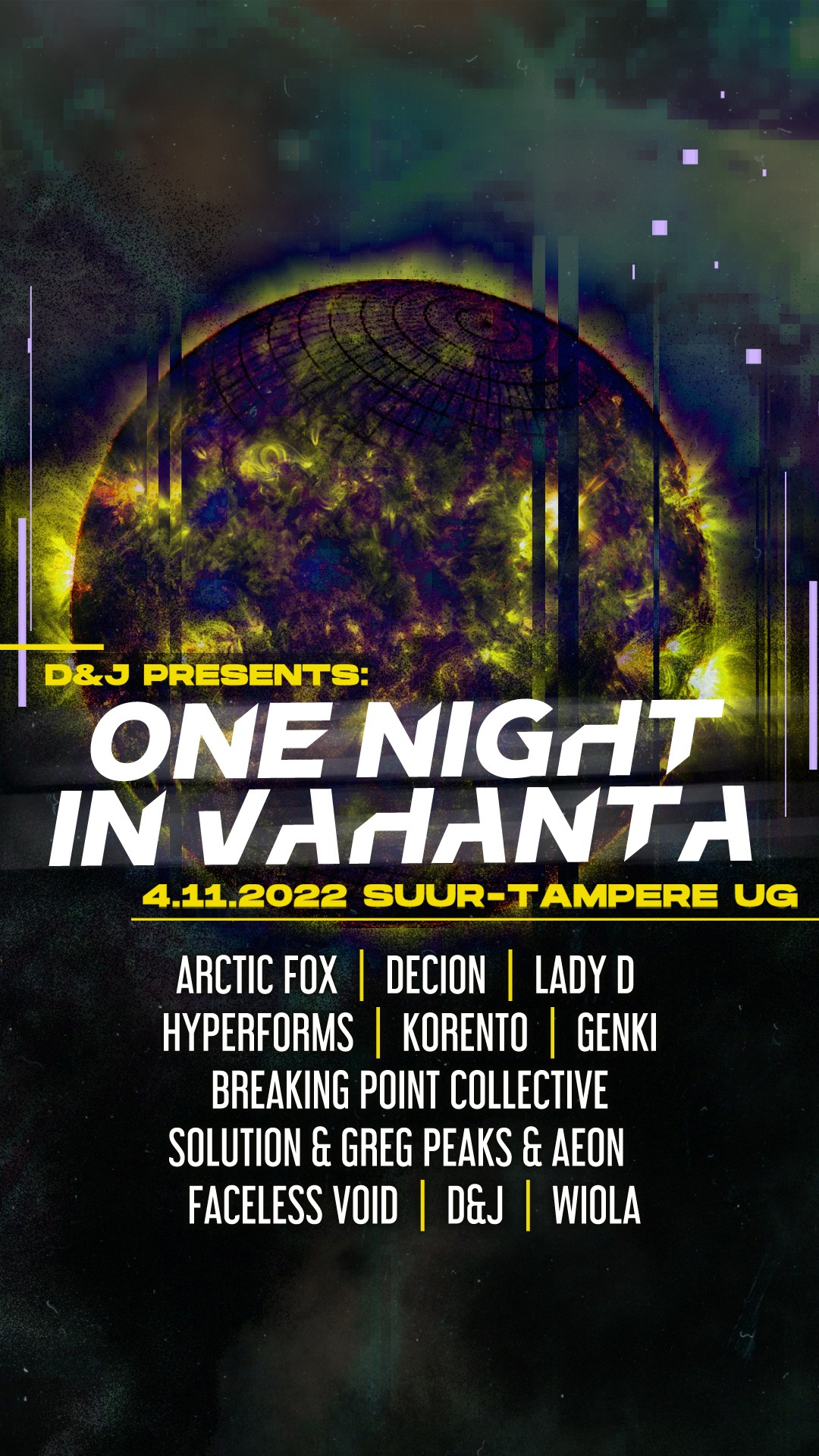 ▸THE VISION:
D&J Events aim to leave the ego at the door and come to be as who you are. We wish to have peace, love, unity and respect towards one another, so everyone can feel welcome and unique regardless of where they come from or who they are.
▸ LINEUP:
▸ INFO:
▸ K18
▸ PRIVATE EVENT
▸ DATE:
Friday 04.11.2022
▸ DOORS:
20-07
▸ LOCATION:
Tampere UG
▸ DAMAGE:
▸ 20€